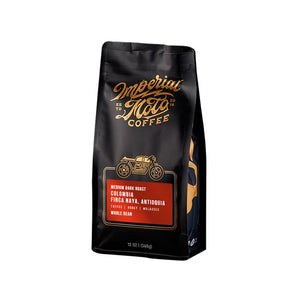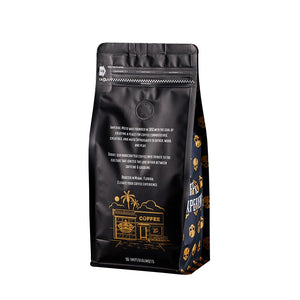 Imperial Moto Coffee: Single Origin, FINCA NAYA COLOMBIA
Tasting Notes: Toffee - Honey - Molasses 
12OZ Bag - Whole Bean or Ground - Medium Roast
Profile: Grown on steep slopes overlooking the Cauca River, this coffee is characterized by its exceptional flavor profile; thanks to the farm's mineral-rich soil, ecological soil stewardship, and focus on sustainability. 
Subscribe to our monthly program and save 10%. Cancel any time!

From Farm to Cup! Small Batch Specialty Coffee Roasted in Miami.
Experience Elevated™