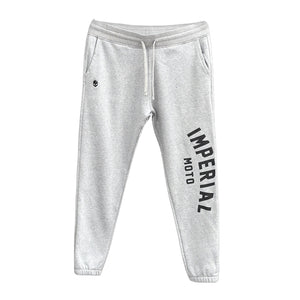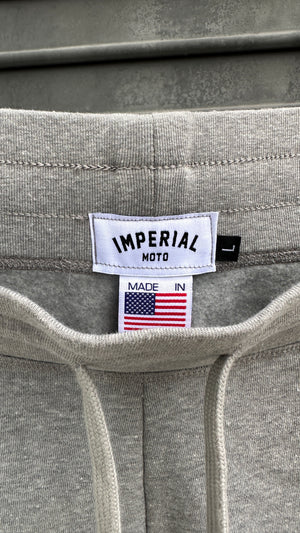 Imperial Moto BreatheTech Fleece Sweatpants

Introducing the Imperial Moto BreatheTech Fleece Sweatpants, the perfect blend of timeless style and cutting-edge comfort. These sweatpants are meticulously designed in the USA to provide unparalleled breathability, all while maintaining a classic sweatpant construction and a supremely comfortable relaxed fit. 

BreatheTech Fabric: Crafted from our exclusive BreatheTech fabric blend, these sweatpants take breathability to the next level. The innovative fabric technology promotes airflow, ensuring you stay cool and comfortable in any situation.

Imperial Moto Design: Inspired by the spirit of adventure and exploration, these sweatpants feature subtle Imperial Moto Embroidery and Screen Printing details for a touch of bespoke sophistication.

Relaxed Fit: Designed with your comfort in mind, our sweatpants boast a relaxed fit that offers freedom of movement without sacrificing style. Whether you're unwinding at home or embarking on your next journey, these sweatpants are the perfect companion.

Cozy Weight: We've carefully selected a 7.8 OZ fabric weight that strikes the ideal balance between warmth and comfort. Feel snug and cozy without feeling weighed down, making these sweatpants your go-to choice year-round.

Classic Construction: Built on the foundation of classic sweatpants, made in the USA these feature a timeless construction that includes ribbed cuffs and a comfortable elastic waistband with an adjustable drawstring.

Multi-Season Wear: Versatile enough for any season, the Imperial Moto BreatheTech Fleece Sweatpants are designed to adapt to your lifestyle. Layer them up in colder months or enjoy their breathability during the warmer ones.

Easy-Care Fabric: The fabric is easy to care for, ensuring your sweatpants look and feel great wash after wash.

Pockets: Practical side pockets provide convenience for storing small essentials or keeping your hands warm on chilly days.

Embrace the perfect blend of style, comfort, and breathability with the Imperial Moto BreatheTech Fleece Sweatpants. Whether you're conquering the urban jungle or enjoying a leisurely day at home, these sweatpants are your ultimate companion, designed to elevate your everyday adventures.